Find business finance solutions to achieve your goals
Millbrook offers business finance solutions customised to any funding requirement or business type. With us, you can enjoy flexible repayment terms, competitive interest rates and hassle-free business finance.
Helping businesses like yours
We understand building a successful business can take years of dedication, be a lifelong dream or require a lightbulb moment to make it a reality. We focus on your finance, so you can make the magic happen.
£30,000 to fund arcade refresh
A family run business needed to raise £30,000 to pay for in-demand arcade games to entertain guests during their stay.
Successfully funded challenging equipment to place
Achieved record summer profits
Found a deal despite existing debt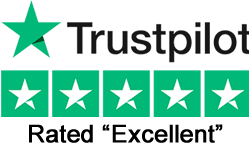 With the summer months on the way, my client wanted to refresh their amusement arcade to boost their entertainment offering to their customers. Through Millbrook's extensive lending network, I was able secure funding on usually hard to place equipment.