Investing in a commercial vehicle requires a significant outlay upfront for businesses. Whether it's for a company car, van, or truck, business vehicle finance is a cost-effective solution to purchasing vehicles that help sustain cash flow. There are many types of vehicle finance that allow you to maintain working capital while still investing in your business operations.
Depending on your industry and business requirements, different types of vehicle finance will be the right fit for you. Vehicle finance works by borrowing a vehicle from a lender and paying back the cost of the agreement as well as interest. Typically, the repayments are made monthly and the total cost can be spread out over an agreed period – potentially up to 5 years depending on the type of vehicle finance.
The main forms of vehicle finance available to businesses
Below are the four main ways businesses purchase commercial vehicles. Keep reading to find out which type of business vehicle finance is right for your organisation.
Hire purchase
As part of a hire purchase business finance agreement, the lender owns the vehicle up until the loan is fully repaid. You can pay for the vehicle in monthly instalments and have the option to purchase the vehicle outright once the repayment period ends. After you have completed all repayments you can pay the purchase fee, typically around £150, which gives you the opportunity to own the vehicle.
Look at the market and find the vehicle that's right for your business. After finding the vehicle you want, the next step in the hire purchase process is to provide a commercial vehicle finance company with the vehicle's details. This includes the model, make, registration, and price; from there, you should confirm how much you would like to borrow.
Key features of a vehicle hire purchase
Fixed monthly repayments
The finance agreement is secured against the vehicle
You own the vehicle at the end of the agreement
You decide the deposit and repayment term
No mileage restrictions
Lease purchase
While similar to a hire purchase agreement, a lease purchase agreement features a final balloon payment. A balloon payment is a lump sum owed at the conclusion of the lease purchase agreement. Because lease purchase agreements feature a balloon payment option, the loan features lower monthly repayments because a bulk of the cost is deferred to the end of the finance contract.
After this payment is made, your company owns the vehicle outright. The lease purchase agreement is spread across 2 to 5 years typically. Once the agreement concludes, you have the option to pay the balloon payment by cash or through a secondary finance agreement to spread out costs even further.
Key features of a vehicle lease purchase
Fixed monthly repayments
Flexible deposit amounts
Tailored balloon payments aimed at reducing monthly repayments
Finance any vehicle via a lease purchase agreement
Repayment terms typically up to 5 years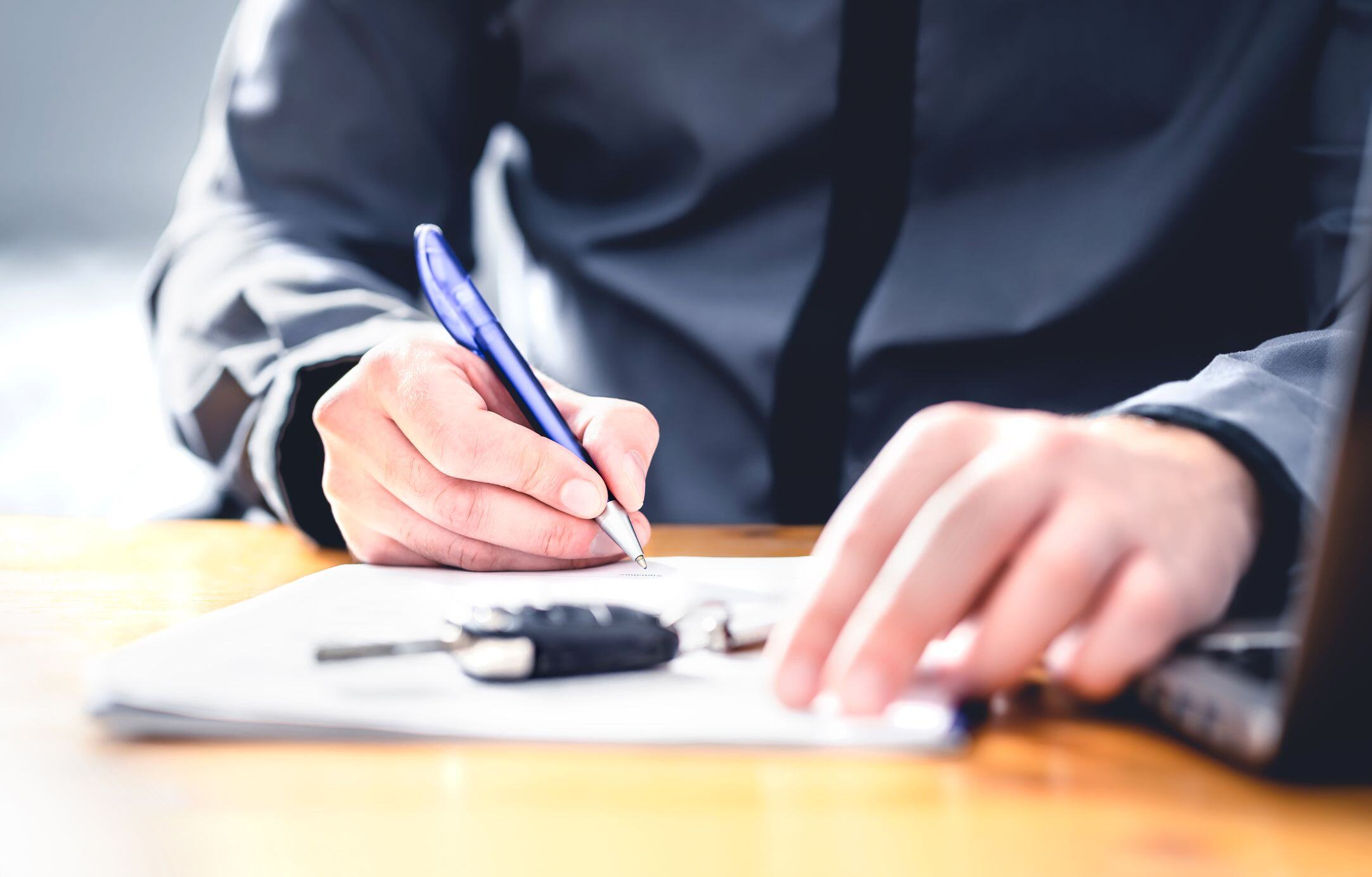 Refinance
If you have an existing business vehicle finance agreement, refinancing may be a smart solution to save money. Being stuck in an uncompetitive and high-rate finance agreement isn't cost-effective for businesses.
You don't have to remain stuck repaying this finance contract, you can refinance your current loan and negotiate unique terms that are more beneficial to you and tailored to your specific needs. Refinancing is also possible on the final balloon payment at the end of lease purchase agreements.
Key features of vehicle refinance
Reduce the repayment rate on your current agreement
Repayment terms typically up to 5 years
Refinance a balloon payment and spread the cost
Fixed monthly repayments
No mileage restrictions
Outright purchase
Purchasing a business vehicle outright means you own the vehicle, not a lender or other party. This requires a large initial outlay which is then invested in a rapidly depreciating asset. Buying a vehicle outright also carries the risk of fluctuations in the car market, whether the vehicle is brand new or previously owned.
Key features of a vehicle outright purchase
Own the vehicle outright at the point of purchase
The vehicle appears as an asset on your balance sheet
VAT is reclaimable if the vehicle is only used for business purposes
The cost of purchase may be deductible from corporation tax through capital allowances
Has full resale value risk
Get started with Millbrook Vehicle Finance
For business vehicle finance that's right for you, get in touch with Millbrook's team of finance specialists today. We tailor every finance agreement to match your business's circumstances to ensure you get the deal that's right for you. With access to the UK's lowest interest rates and flexible deposits and repayment terms, working with Millbrook ensures you find a cost-effective business finance agreement.
Call our team today on 0333 015 3301 or visit our contact page to enquire further.