Franchise finance is funding provided for both start-up and established franchise businesses. Business loans, asset finance and franchise loans are examples of the franchise finance products available. Like every business, securing capital for a franchise allows business owners to invest in their company to transform their operations.
A franchise is a new business that uses the name of an existing brand. Creating a franchise, or franchising a business, is a way for the franchisor to distribute products and services through a franchisee. The franchisee pays royalties to the franchisor typically alongside an initial franchise fee, which gives them the right to trade under the franchise's name.
With the right franchise financing products, business owners can kick-start their franchise business and secure a high return on investment. When you're setting up a network of companies under one franchise, you may need to open stores in new locations, invest in equipment, and hire new staff. All of these factors are why business owners need franchise loans to put their operations on the path to success.
Considerations when looking to obtain franchise finance
Obtaining finance is normal for any business across all industries when they're starting up. Franchise businesses and brands are no different. Day-to-day operating costs that allow you to run your business, the initial franchise fee, and business planning for the future all require significant working capital.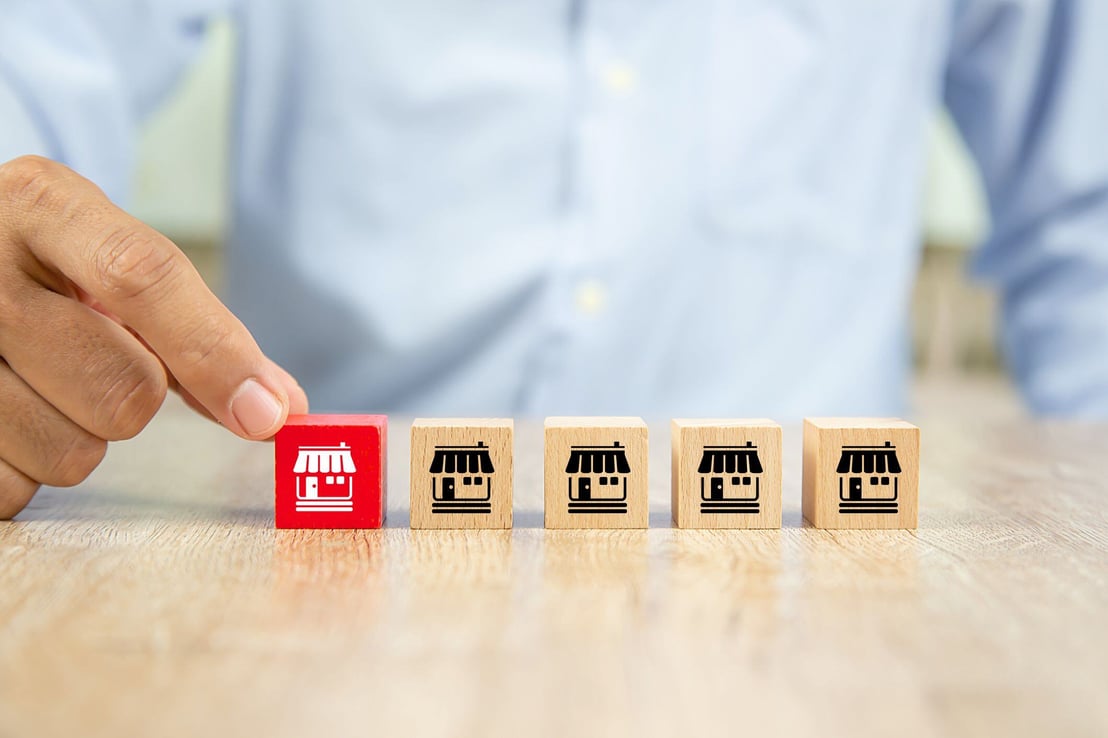 If you have a franchise opportunity, ensure you choose the best franchise financing option for your business. Finance products are available from high-street banks or other lenders that provide asset finance and business loans. To ensure you secure the best finance option for your franchise, you must work with finance specialists.
How can Millbrook help you with your franchise finance needs?
At Millbrook Business Finance, our team has years of experience working with different businesses across the franchise industry. For franchisees, franchisors, suppliers and consultants, we secure finance solutions that help you invest in and grow your business.
Here are just some of the ways Millbrook can help you with franchise financing:
Extensive knowledge and experience with franchise loans.
Franchise financing for new and established businesses.
Repayment terms of up to 7 years are available.
Franchise fees, stock, equipment, refurbishment, and other expenses can all be covered with funding.
Straightforward applications.
Terms from 3 months to 10 years.
Due to our access to many types of finance products, we can secure exclusive business loans and asset finance agreements. This means low interest rates, a fast speed of service and industry-leading customer service. We tailor every finance solution we deliver to our clients to suit their franchise's requirements.
Whatever industry your franchise operates in, our specialist team can secure finance to fund the setup of a new business. This includes the initial franchise fee, the premises costs – such as leasing payments or freehold purchase – and fit-outs for your new workplace.
For existing franchises, finance agreements support cash flow as you secure working capital that you can invest into your business. Equipment purchases, marketing campaigns, and legal costs are all significant fees. Utilising finance agreements, allows you to pay these fees while still being able to invest in other areas of your organisation.
Why choose Millbrook?
Franchise Financing Experts – Our franchise team has extensive expertise in arranging financing for both new and existing businesses.
Simplicity – We offer a simple and transparent application process.
Flexibility – As we provide turnkey financing, we can fund a whole franchise setup.
No arrangement fees – We do not charge any arrangement fees under any circumstances.
How to apply for franchise financing?
The first step is to contact an expert from our dedicated franchise financing team. From there, our team will conduct research and find the best finance and funding for your business's requirements. Before committing to a finance agreement, we will provide you with multiple options to analyse before making your decision.
Fill in our online form or call our franchise team on 0333 015 3301.
Your finance application is quickly submitted to an underwriter and a decision is typically made within 48 hours.
Once your finance solution has been approved, we send you a copy of the agreement.
Finally, we process the signed agreement and then activate and release the funding.
Millbrook Partner Finance
Are you a franchisor, equipment supplier, consultant or accountant? Helping franchisees access finance is key to keeping your network funded and moving in the right direction. This is made much easier with Millbrook as your long-term partner. Speak with us today and start providing your franchisees with access to hassle-free franchise finance options. Funding for both new and established franchises is our speciality.
Discover industry-leading finance agreements with Millbrook Business Finance by getting in touch today.